Black Friday, the post-Thanksgiving retail extravaganza originated in the US, but in recent years it has become an international phenomenon. This year sales generated from Digital Marketing, especially from e-Commerce, will be more important than ever. Each year more and more small businesses are getting involved in the big sales day online and off. 
Marketing your business effectively online will ensure that more customers know about your promotions. Making your offers available online will unlock a whole new world of customers. 
#1 Reuse Previous URLs for SEO Boost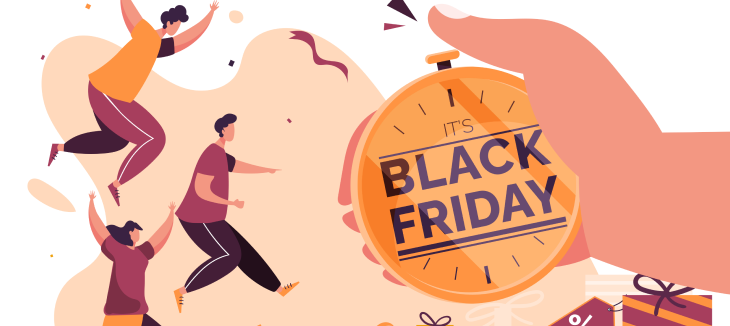 At this point, the vast majority of websites that get an SEO traffic boost on Black Friday and Cyber Monday will have been indexed months ago. Many of those well-ranking Black Friday-specific pages will be using a date-free URL that has been ranked for years that the owner simply updates each year with their offers for that Black Friday. For instance
www.mainurl /black Friday sale

rather than 

www.mainurl /blackfridaysale+this years date 
If you still have your offers pages from last year and they don't contain dates in their URLs, you should do the same. 
Because these pages were already used last year they have already been indexed by Google, meaning that they don't need to be found by Google before they can be added to the results which sometimes will take a few weeks. Make sure you are using pages that you already have optimized for Black Friday to ensure you get bumped up the results quicker. This will help boost your chances of taking full advantage of the special aspect of the Google Algorithm that pushes pages that are highly relevant, for a short period of time, up the rankings faster.
SMB TIP: To make the most of this boost you should also make sure that you are using the best value keywords for the products you offer. rankingCoach FREE offers keyword monitoring and research tools 
This shouldn't be your only tactic as competition will be fierce. An option that will guarantee visibility on search engines in time for Black Friday is Search Engine Marketing (SEM). Providing you are willing to pay the price per click, you can achieve front page visibility on Google with Google Ads in just a few minutes but to get the very best out of this you will need to follow this next tip.
#2 Be Clever With Your Google Ads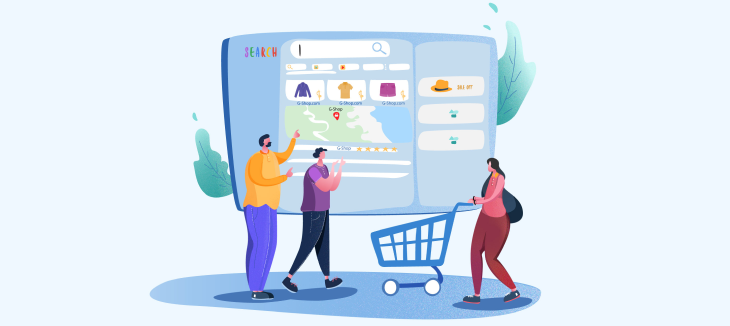 Those who do want to use SEM for BlackFriday, take into account that Google Ads are more expensive on BlackFriday so make sure you control your budget. The Google Ads feature of rankingCoach makes this very easy to do. You should also be clever with the wording of your ads. A Google Ad for' Black Friday Sale' is going to cost a lot. Try and be more specific with the wording you use and consider running multiple ads for specific products and keywords rather than just blowing your budget all on the term 'Black Friday sale' 
Don't be scared to get really specific with your ads, an online rock T-Shirt Store will have to pay a lot for the term 'Black Friday Clothing sale which will get many clicks,' but will almost certainly get more value from running a variety of more specific ads more closely linked to the products the store actually offers: 
Black Friday Beatles T-Shirts Sale
Black Friday Jimmi Hendrix T-Shirt Sale
Black Friday Patti Smith T-Shirts Sale
Black Friday Rolling Stones T-Shirts Sale
Black Friday Bob Dylan T-Shirts offer 
These 5 examples will get fewer clicks than an ad that simply says 'Black Friday Clothing  Sale' but each click on these ads will be much cheaper and will be more likely to attract visitors to your site who are much more likely to buy its merchandise.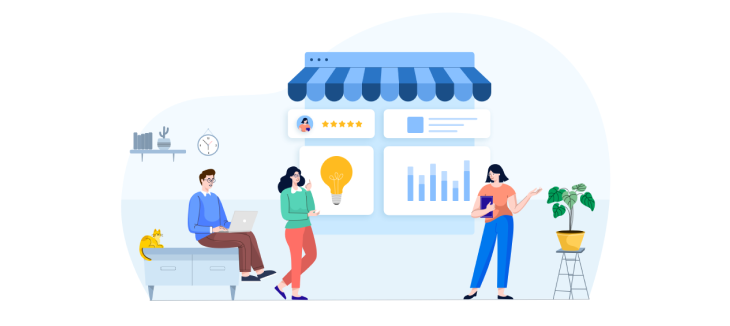 #3 Don't Forget To Set Up GMB Event & Offer Posts
Your Google my business page isn't just for listing your business details and securing your place on Google Maps. You can also use GMB for online and offline promotions. Google My Business has posts that can feature on your Google My Business listings on the Google results page. This can take the form of posts for special offers and events. If you are offering Black Friday offers, be sure to create an event post on your Google My Business page. That way anyone who finds your business on search engines has a much better chance of seeing what you are offering. 
Even if your store in town is closed and the sale is taking place exclusively on your online store, be sure to put an event or offer on a post on your store GMB page so anyone who happens to search your store will be pointed towards your sale. Don't forget that You can also add promotional videos to your GMB event posts. This will draw more clicks to your site. 
SMB TIP: rankingCoach FREE allows you to set up and manage your GMB profile easily so your promotions and key business data are always up to date in the results. 
#4
Use Social Media for Attention & Inspiration
Posts on social media are another classic way of getting the message out there for your promotions. The big day is when most of the sales occur but you can start posting stuff now to tease that offers are coming soon. Reminding your followers that you are still there is crucial, it will make sure they have you in mind on Black Friday. 
Social media is also a gold mine of inspiration for promotional activities. Take the time to see what your competitors are doing. rankingCoach users can get the app to track these activities for them. To get broader views of what companies are offering you can always search the hashtag: #blackfriday. Don't forget to include that hashtag in your post. 
#5 Work On Your Review Profile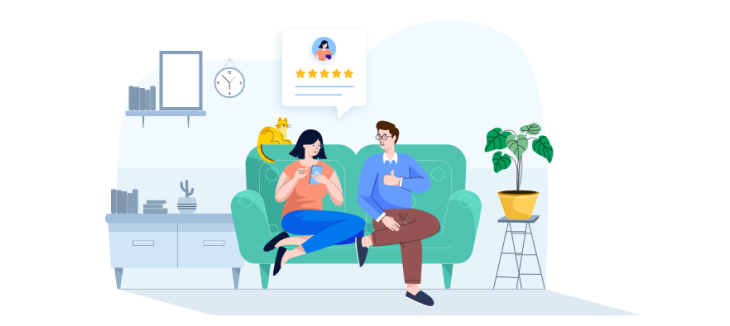 A site that does effective digital marketing on Black Friday will receive many new customers to their website. These customers will need to make quick decisions if they want to grab the Black Friday bargains you offer. The first place many online consumers to quickly decide if they trust a business is online review websites.
This means your online reviews profile could make the difference between a sales-filled Black Friday and not so good one. 
The reviews that make the difference are your most recent ones. So now is a very good time to check the front page of your review profile and to send some polite emails to your satisfied customers asking them for reviews. Responding to negative reviews is also proven to reduce their negative impact on potential customers. So try to constructively respond to as many of those as you can, again starting with the most recent and most negative. If you don't have much time to do this, rankingCoach 360 helps you to track and respond to online reviews quickly and easily.
There you have it: 5 last-minute marketing tips for the big day. We wish the best of luck to all small business owners on Black Friday and Cyber Monday. 
SMB Tip: rankingCoach FREE scans key reviews platforms for reviews of your business and shows you what they are saying so you can respond appropriately to grow and protect your reputation.