Whole turkey, Ontario boneless smoked ham, assorted pies and no fuss, ready to serve family meals that planning dinner the easiest thing you'll do this week. And it's all on sale! Plus, this year's Fan Fave Award winners revealed.
And the award for Fave Snack goes to…. (drum roll)
Your friends and neighbours have spoken and a new Farm Boy Fan Fave was crowned #1!
The 2nd Annual Farm Boy Fan Fave Awards are here! Tons of you responded to questions about what your favourite Farm Boy product was. After the votes were tallied, a new Fan Fave takes the top spot this year. Let this list guide you on some must-haves to pick up on your next shopping trip. Click on the image below to see all the winners!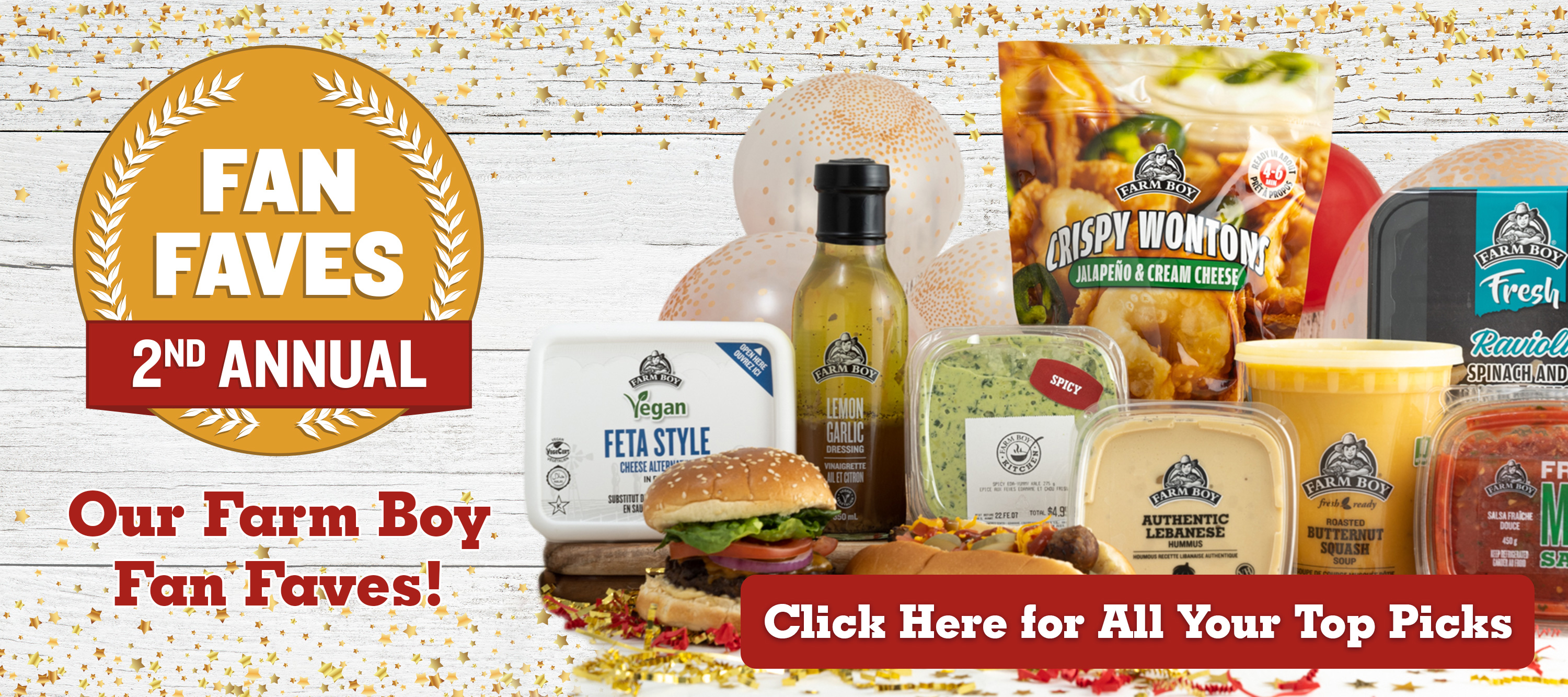 Trouble viewing the flyer? Click here to download it.