Several. Different. James Kirks. Have. Sat. In. That. Chair.
William Shatner as Kirk, Kirk and Kirk
Paramount+
With yet another actor cast to play James Tiberius Kirk on a "Star Trek" project ("Vampire Diaries" star Paul Wesley in "Star Trek: Strange New Worlds"), it's time to talk about everyone who has boldly gone before him. (Sorry, we couldn't resist.)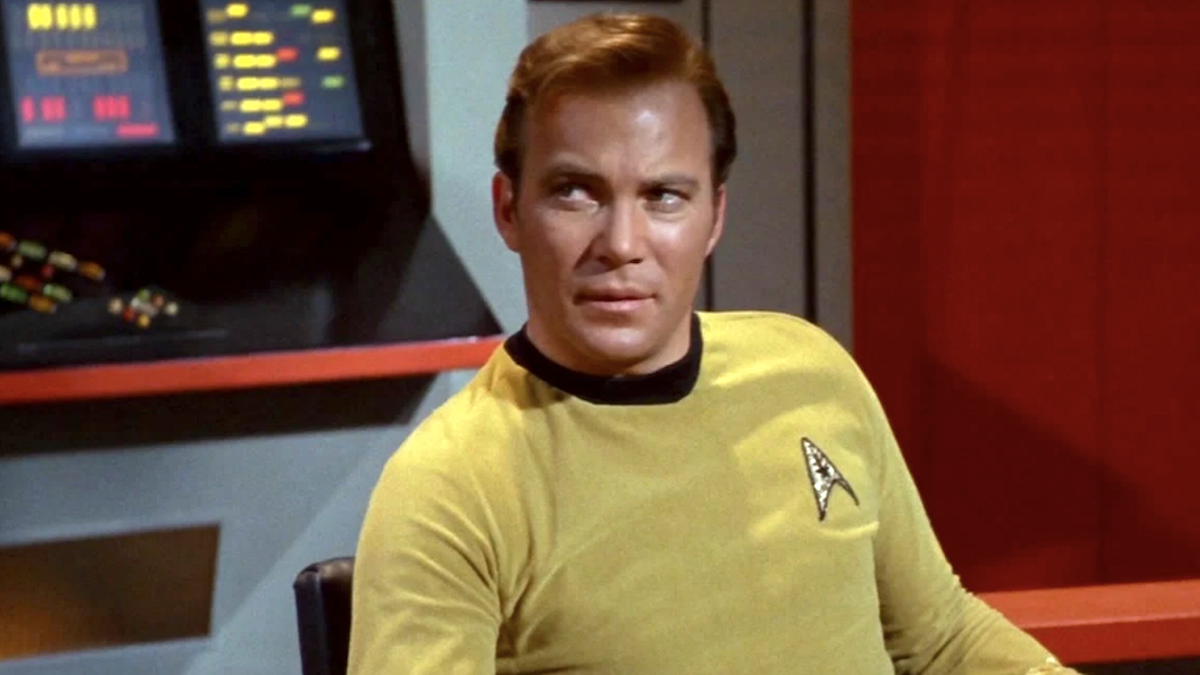 CBSViacom
William Shatner — "Star Trek: The Original Series" The one, the only, THE Captain. Shatner originated the character in 1966 and since then his every line as Kirk — and his unique style of line reading — is embedded in our consciousness as if placed there by a Vulcan mind meld. Admit it, you're reading this like. Williamshatner. Is. speak. ingit. out. loud.
Paramount
Chris Pine — "Star Trek" (2009) became the second most famous version of Captain Kirk in JJ Abram's 2009 reboot, "Star Trek," which takes place in an alternate universe created by a time traveling Romulan. As a result, Kirk becomes Enterprise captain a decade early — and also is revealed to be a classical music fan (the Beastie Boys are classical music to people in the future).
Paramount
Jimmy Bennett — "Star Trek" (2009) Bennett plays Kirk as a child during an early scene in the film, when we learn that in the new timeline, Kirk is something of a delinquent. In his one scene, he steals his stepdad's car and blasts "Sabotage" by the Beastie Boys at top volume. 
Paramount+
Paul Wesley — "Star Trek: Strange New Worlds" We know next to nothing about Wesley's take on Kirk, as he won't debut in the role until the second season of "Strange New Worlds" in 2023. What we do know is it'll take place close to a decade before the events of "The Original Series," which means he won't yet be a Starfleet captain. Likely we'll encounter him as a lieutenant on the U.S.S. Farragut, the ship Kirk served on before being promoted to Captain and given command of The Enterprise. Unless of course, the show does something stupid with continuity like "Discovery" did with the awful Klingon redesign. Please don't, guys.
HONORABLE MENTION: James Cawley/Brian Goss — "Star Trek: New Voyages" This 2008-2013 web series attempted to imagine what if the original "Star Trek" had continued past Season 3. Originally titled "Star Trek: Phase II," Cawley played Kirk for the first 8 episodes, with Goss stepping in for the last 2.
Trek Continues, Inc.
HONORABLE MENTION: Vic Mignogna — "Star Trek Continues" Another fan production that attempted to emulate the look and feel of the original series, and key to pulling that off was Mignogna as Kirk. While not doing a parody, he did manage to nail Shatner's weird swagger.